About Us
We have been creating comfort solutions for over 15 years. Our reputation for delighting our customers is no mistake as we strive to delight our customers each and every time. All our products are made in New Zealand to order from top quality materials by experienced soft furnishing specialists. 
Outstanding Customer Care
Over 15 Years of Soft Furnishing Experience
Our Story
We know comfort because we've been designing and manufacturing comfort solutions for over 15 years.
Our Vision
To be the leading manufacturer and supplier of comfort solutions to the interior and soft furnishings industry.
Customised Comfort Solutions
Starfish Comfort was established by Directors, Steven Cherrie and Stephen Dunn who know first hand how important comfort is, having designed and manufactured comfort solutions for the tourism and transport industries for over 15 years. Starfish Comfort's sister business Starfish Interiors produces quality soft furnishings such as squabs, curtains, blinds and seating for much of New Zealand's motorhome rental fleets as well as seating for tour minivans, coaches and public buses.
The Starfish team are a well established team with many exceeding 10 years with the company. Steven and Stephen are resolute about producing top quality products and outstanding customer care which couldn't be done without their fantastic, passionate team.
Why Work With Us?
Our capability to customise our comfort solutions across both Starfish Interiors and Starfish Comfort makes us an ideal choice for interior soft furnishings.
We might be a small kiwi business but we have the scale to do the big jobs and importantly the flexibility to be nimble.
We can manufacture in bulk and have the expertise to manage bespoke work.
We supply customers across a wide range of industries including furniture makers, interior designers, hospitality, hotels, healthcare and retail.
Our customers are truly important to us, so we bend over backwards to delight our customers.
On the couch
Meet Starfish's Directors
Steven Cherrie and Stephen Dunn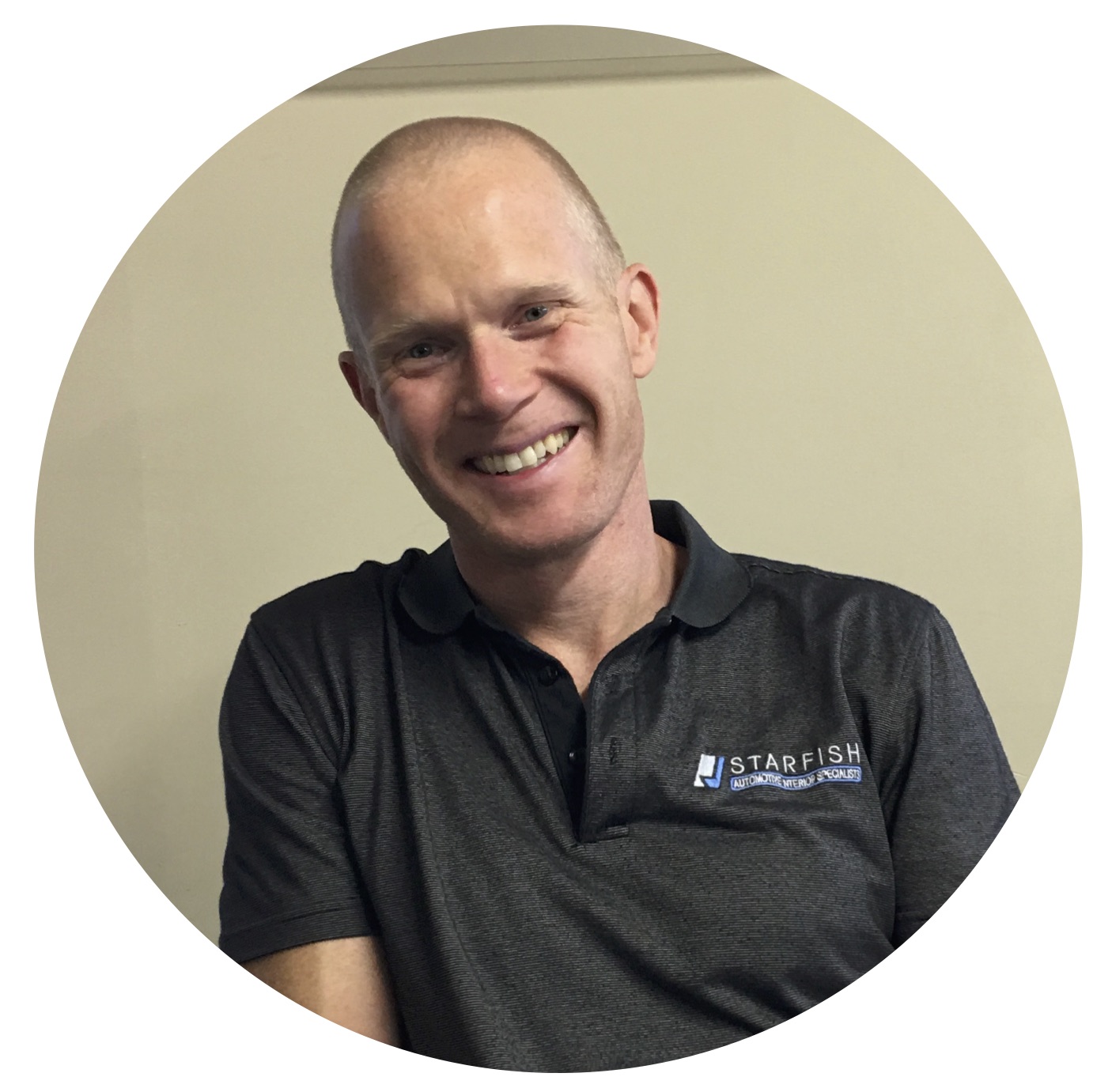 Steven Cherrie, Commercial Director
I spent my formative career in private sector multinationals, many of them manufacturing companies. As an ex CFO, I now look after the sales and administration functions of Starfish. However, having left the corporate world to get away from a desk, I can often be found helping out in the factory, making deliveries or picking up supplies. I believe Starfish's secret sauce is in delighting our customers, so much of my time is spent engaging with our customers. I'm in the best position to delight our customers if I know what is happening in their world.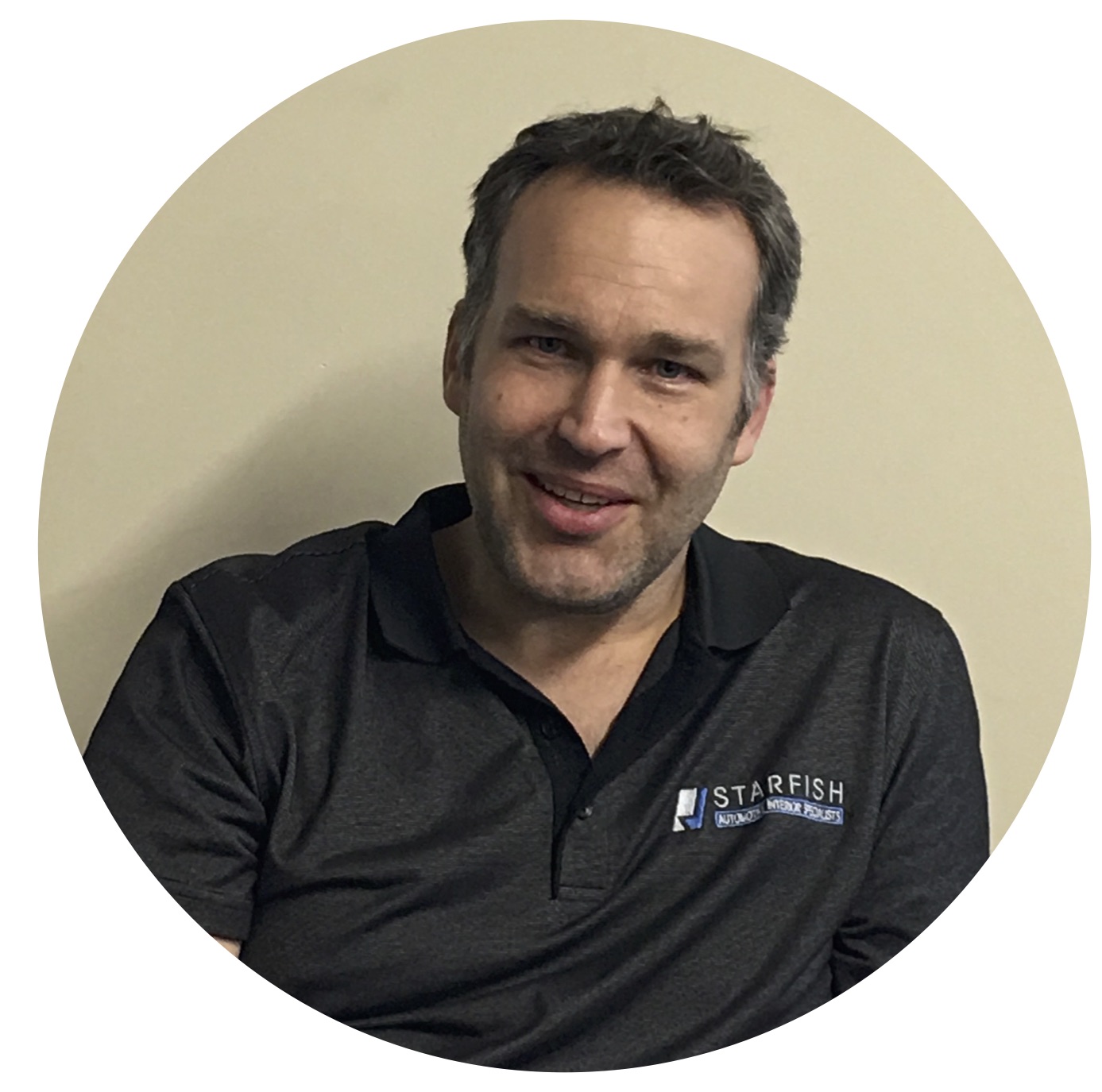 Stephen Dunn, Technical Director
With over 20 years engineering and upholstery experience, I am Starfish's technical guru. My passion is finding innovative solutions which is one of Starfish's strengths. I love being thrown a challenge and then leading the team to find a creative solution. I'm happy behind a desk designing or tinkering with CAD drawings but other than that I much prefer the hands on stuff to the desk stuff! So, mostly I'm in the factory looking after the production side of things to ensure our product goes out to spec and on time.
What we do
Custom Made Comfort Solutions
Bulk Cushions and Pillows | Sofa Backs for Furniture Makers | Foam Cushion Squabs | Headboards | Soft Furnishings
Custom made comfort solutions
Custom made cushions, pillows, sofa backs headboards and more. Choose your design, shape, size, fill and any options and we'll make them to order.
Order a few or hundreds
We supply some of New Zealand's biggest soft furnishing businesses as well as boutique retailers, so we are used to managing large or small quantities.
Soft Furnishings
We've been doing comfort for a long time, so we're confident we have soft furnishings sewn up! Visit our sister website to see more of our work or give us a call.
Our sister company Starfish Interiors specialises in the design and manufacture of soft interiors for motorhomes, caravans, minivans, buses, coaches. Known for top quality craftsmanship, our soft furnishings include curtains, blinds, cushion products, mattresses and transport seating.
Get in touch with us
Ask a Question or Request a Quote
Location
9 Copsey Place, Auckland, 1026 NZ
Open Hours
Monday – Friday: 8.00am – 4.00pm
Complete the contact form below and we'll be in touch.